Services & Amenities That Enhance Each Day
Retirement should be about spending time doing the things you enjoy most with great people. This simple philosophy is what helps drive the lifestyle and atmosphere at Golden Pond Retirement Community Retirement Community in Sacramento, California. From the amenities you'll find to the activities you can enjoy, it's about allowing you the chance to live your best life at every stage of your journey.
Take a look at our activities calendar to see what's currently on the agenda, or feel free to contact our helpful team for more information.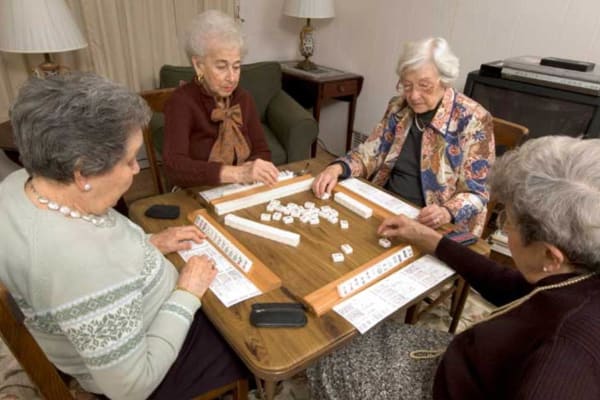 Community Perks
Quiet rooms located throughout the community
Beautiful common areas
Beauty salon & barber shop
Community theater
Exercise room available to all residents
Bingo room
Great room for residents & family members
Convenient & Supportive Services
3 Levels of care
Care staff on site 24/7
Exciting activities calendar with both on & off campus events
Fulltime Nurse
Pharmacy 24/7
Concierge 8am - 7pm
Scheduled transportation service
Sunday church services
Security system throughout the community
Work with hospice agencies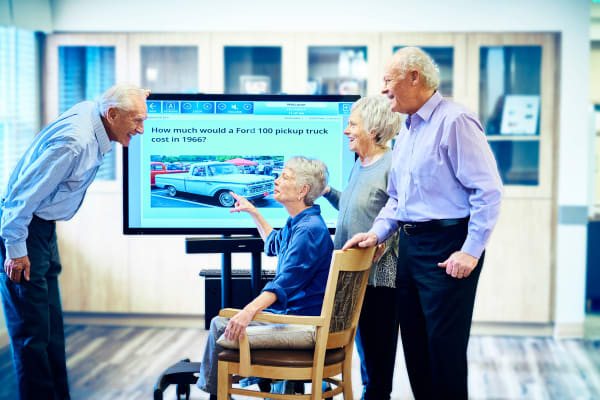 Vibrant Experiences
iN2L is an innovative touch screen computer system designed to create fun and meaningful experiences for your loved ones in our care.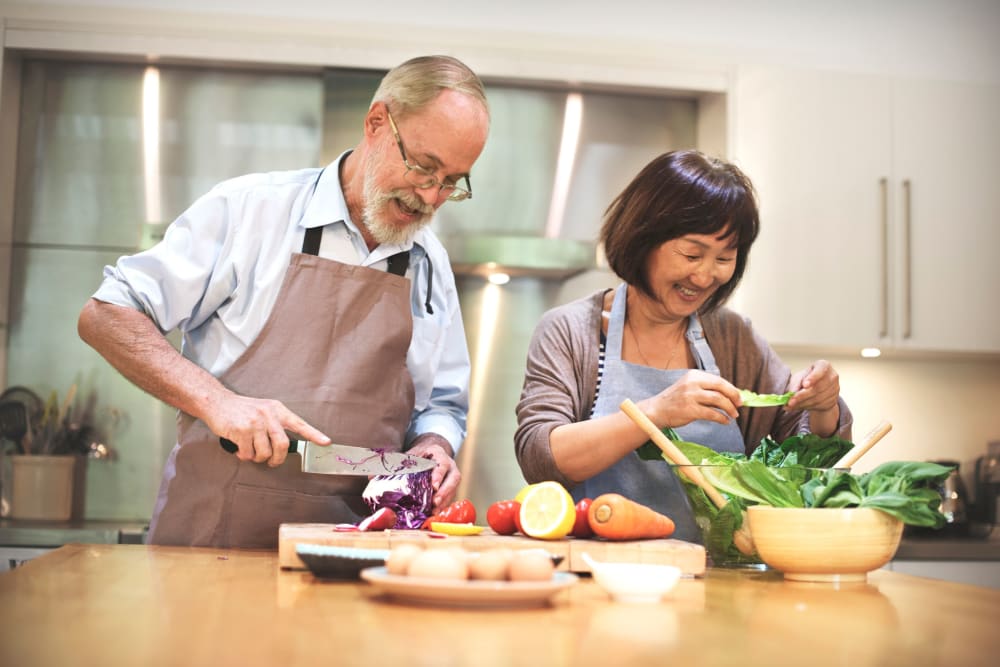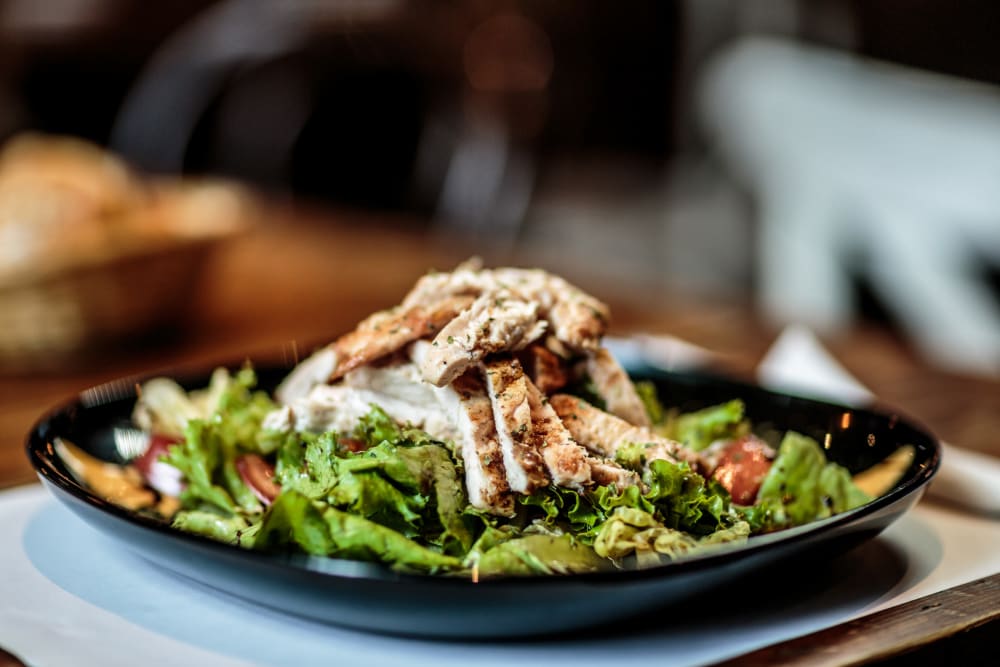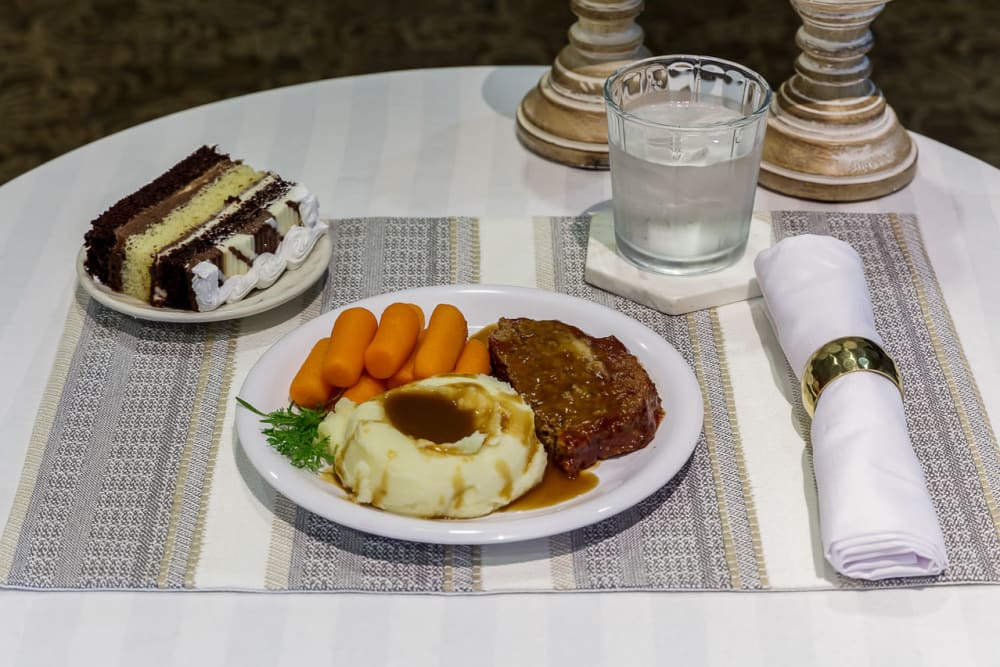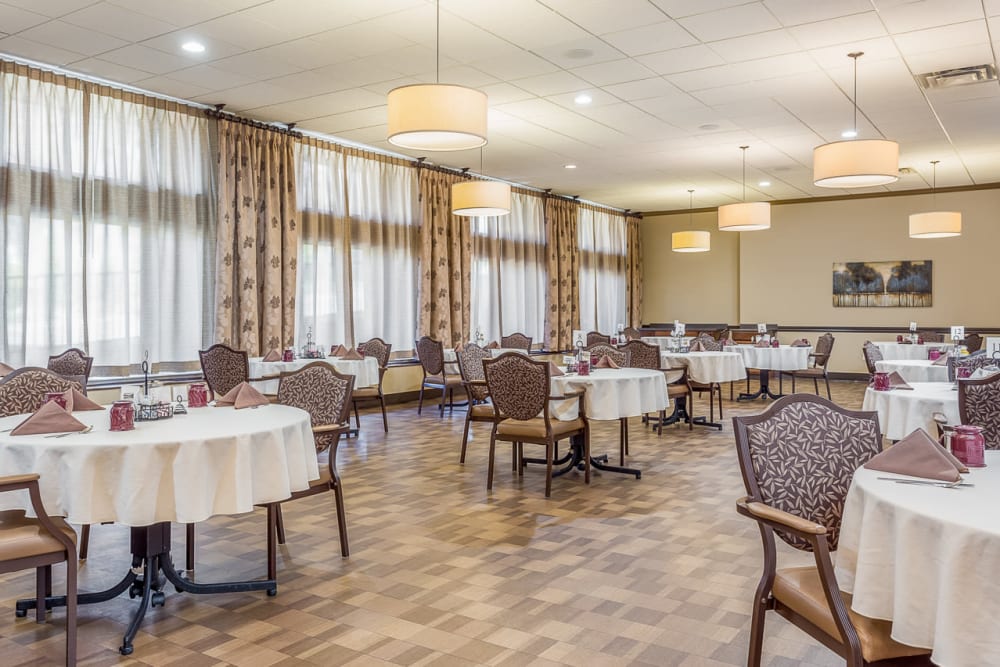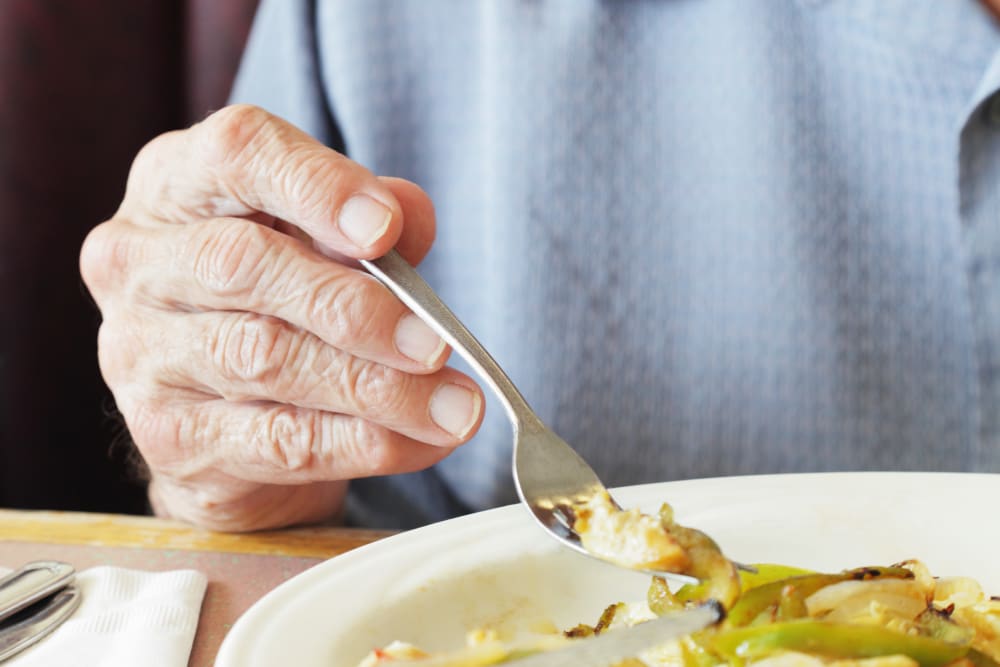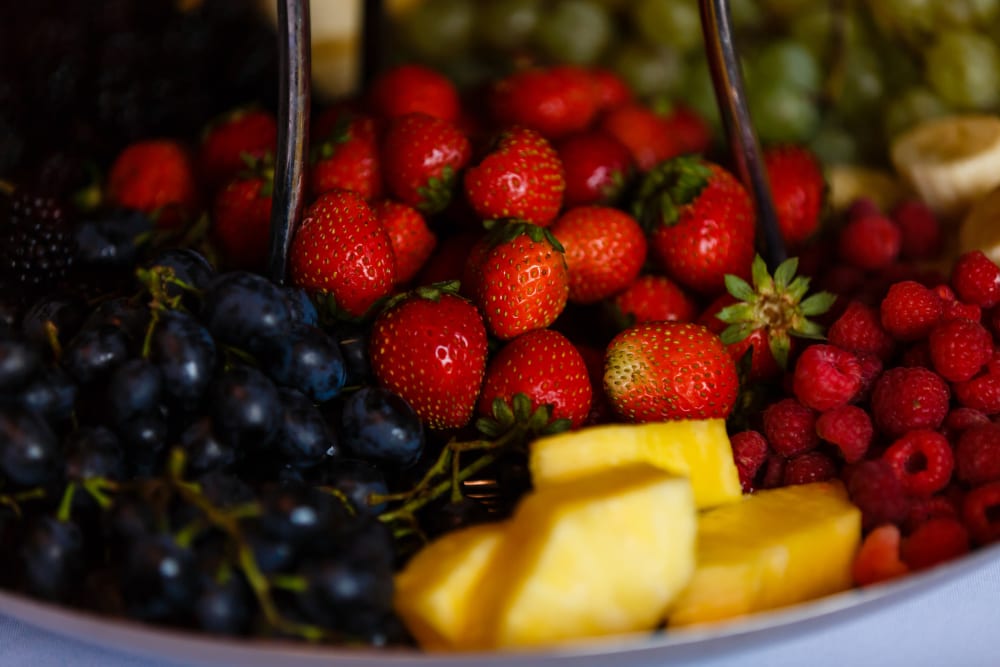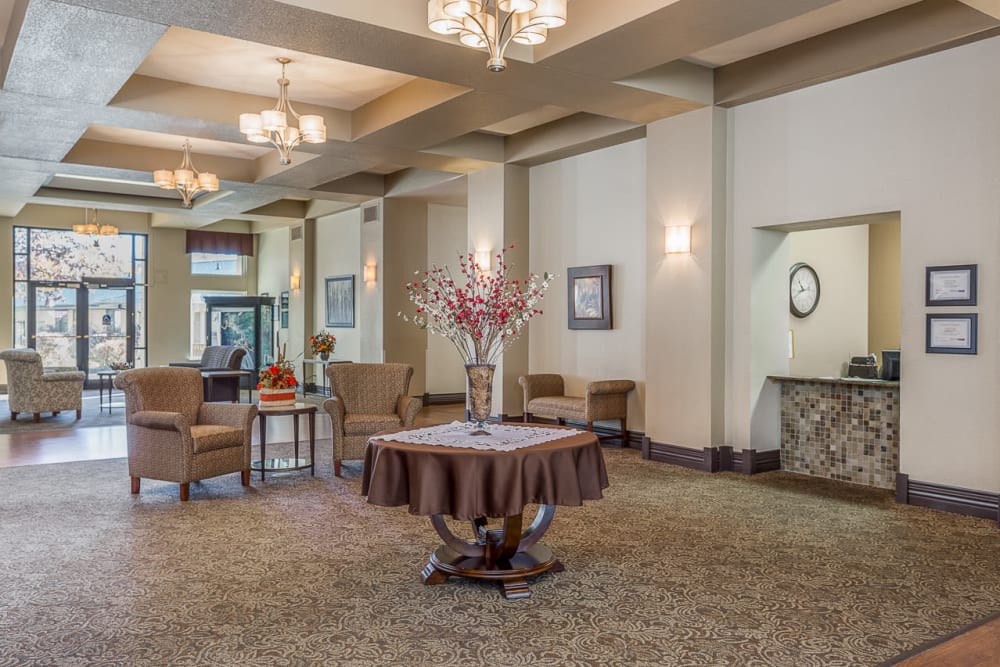 Delicious Dining
Eating well is an essential part of living well. That's why our dining program is complete with talented cooks, fresh and flavorful ingredients, and a rotating menu that features entrees, desserts, salads, and a variety of snacks and beverages. Our menus are crafted by a registered dietitian to please the palate and meet the nutritional needs of our residents. But above and beyond the food on the plate, you'll enjoy the atmosphere of our warm and inviting dining rooms that inspire you to linger with your friends – even after the plates have been cleared.
Our dining experience includes:
Warm, Delicious Meals for Breakfast, Lunch & Dinner
Snacks Provided Throughout the Day
Designed to Meet Specific Dietary & Therapeutic Needs
Available Supplemental Diets, as Appropriate
Regular Nutritional Assessments by Registered Dietitian
Choose What's Right For You
We know the decision to transition yourself or a loved one to a senior living community can feel overwhelming. Our simple four-minute assessment can help you make more informed choices and match your needs with the right level of support.
CRMS has partnered with Roobrik to help you learn more about your needs and options. Roobrik's assessment tools help older adults and their families think through care and living decisions with compassion, insight, and personalized recommendations for the next steps.
Powered by Roobrik